The World's Greatest Birthday Parties!
Reserve yours today!
Call us! (209) 549-1919

BOOK ONLINE ON OUR BIRTHDAY CALENDAR!

FULL SERVICE & PRIVATE
THE WORLD'S GREATEST BIRTHDAY PARTY
GymStars offers the best Birthday Party value in the area! Our parties are PRIVATE, FULLY HOSTED events centered around the birthday child. We have many Party options to choose from. All packages include 15 kids with options for more!:
| | | | |
| --- | --- | --- | --- |
| Full Service 2 hour NOVA Party | $375.00 | Private | This is the most popular Party Package |
| 2 Hour Customizable | $300.00 | Private | Please call for the Customizable Items |
| Double NOVA Full Service - 2 Timeslots (3 hr 15 mins total time) | $575.00 | Private | Our popular Party Package with more time! |
| Double Customizable - 2 Timeslots (3 hr 15 min total time) | $500.00 | Private | Please call for the Customizable Items |
| 1 Hour Play Only (No Party Room) | $175.00 | Private | No Food or Party Room access |
Our most popular packages is our full service 2 hour NOVA party where everything is provided for you! This party allows you to be the parent instead of the party planner. Your party will start with an hour of fun, fun, fun out on the gym floor doing activities that include but are not limited to…

~Obstacle courses
~relay races
~pit play
~bounce house
~trapeze swing
~super swing
~ trampoline
~and group games
…all of which are run by two birthday party coaches. This will be followed by an hour in the party room, where you can sit back and relax while those two coaches handle everything from serving food and cutting the cake to making a gift list for your child's thank you cards. Your party will also include…
~decorations
~set up
~clean up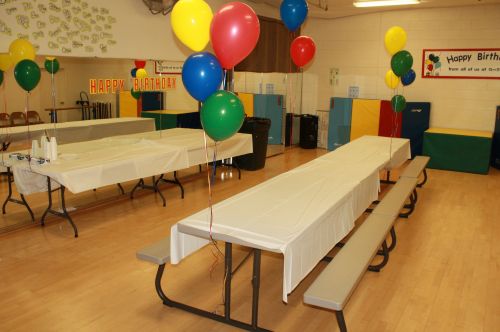 ~digital invitations
~digital thank you cards
~pizza
~punch
~ice cream
~paper plates/napkins/forks
~party favors
~8x10 color picture
~shirt for the birthday child
Our parties are extremely customizable and we pride ourselves in taking the time to understand what you want from a birthday party and figuring out how to deliver!
After all, it's the child's day...not ours. So lets make it special for them and give them a party to remember!
Every party type is designed for up to 15 kids (but can accommodate more) and includes 2 party experts leading the party, a coordinator to ensure quality, decorations, and a T-Shirt for the birthday child.
Add a Theme!
Operation Dart Storm: Transform your party to an Operation Dart Storm Party for only $40.00 more. ODS parties include games and activities for participants using Nerf branded foam dart guns (not included). Package includes Darts (all darts are considered GymStars' property and are reused for multiple events). Participants must wear eye protection (glasses, goggles) to participate in Nerf activities. GymStars does not provide or have eye protection available.
Jedi Training Party: Your padawans come and learn the ways of the Jedi! Participants come dressed in their favorite Star Wars attire. Using our unique setup we will put them through a boot camp style program encompassing: "Low Gravity" training (Bounce House); "Swamp Survival" (Pit relays); and "Imperial Escapes (obstacle course). Included with the Jedi Party is a basic Lightsaber, combat instruction and the completion of the party each padawan receives a certificate of completion and their own Lightsaber! Add the Jedi Theme for only $50! (includes 1 lightsaber for each participant up to 15. $4.00 per lightsaber for each additional).
Modesto GymStars Birthday Invitations:
Get our Invitations by downloading the PDF's below!
Can't read PDF files? Click here to download Adobe's Acrobat Reader.